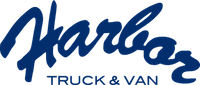 Harbor Upfits
---
Harbor Truck Bodies have unusually good curb appeal! Why? Because Harbor pays enormous attention to detail. In fact, customers describe Harbor as "Building Beautiful Bodies". Some competitors in the industry might claim, "Beauty's only skin deep" or "Don't judge a book by its cover." Harbor prefers, "A Picture Paints a Thousand Words." That's why it's not a Harbor until they say it's a Harbor…accomplished through blood, sweat and sheet metal.
View Harbor Trucks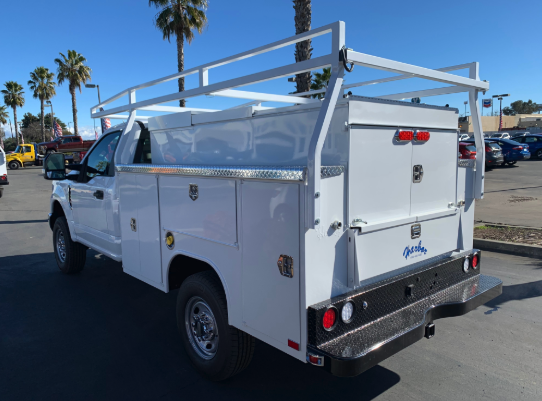 ---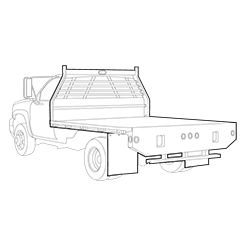 Harbor Platform Body
For a Solid Stake in the Ground... Platform bodies promise unyielding quality and reliability. Whether your business is hauling stuff or you're hauling stuff for business, these platform bodies go the distance!
View Harbor Platform Body Upfits
---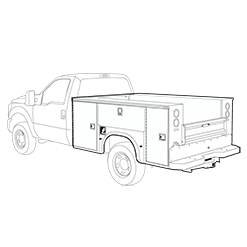 Harbor Service Body
Every Inch the Definition of Quality and Value... From the glistening body finish to the Master Lock System designed to protect the tools of your livelihood, TradeMaster defines quality and value. If you are the best at what you do, why not drive the best? Harbor: Driven by the Best!
View Harbor Service Body Upfits
---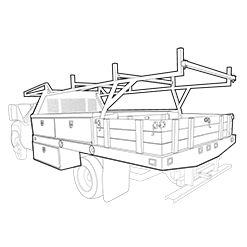 Harbor Contractor Body
Half a Century of Cutting Edge Engineering... Nearly half a century of cutting edge engineering has created this Standard Contractor model. But there is nothing standard about it! Our flawless well integrated overall design now comes with optional diamond plate steel or extruded aluminum decks and rear fold-down gates. It's powder-coated head to toe. WOW!
View Harbor Contractor Body Upfits
---
Harbor Dump Body
2-3 Yard Dump Bodies... The Rugby Eliminator LP is the hardest working dump body in the landscape and light construction industries. When landscape and construction contractors need a productive, reliable, and versatile body, they chose the Eliminator LP time after time.
View Harbor Dump Body Upfits
---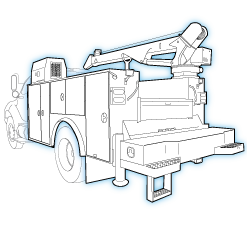 Harbor Mechanics Truck
The Art of Simplicity Brought to a Complicated Product... Mechanics Master 5,000-6,000 lb. crane bodies make the complex simple! How's that? There is no need to sort out which cranes go with which body with what jack leg/outrigger and what notched bumper design? Oh! Did you forget about truck leaf springs to adjust for the body load on one side. Sound complicated? It is! But we've done all the work for you. All you have to know is what weight you are loading and what length of crane you need to get the job done (length in feet x weight in lb. = ft. lb.) Then, we can help you choose the integrated design of body, crane and truck that best matches the job. It's the art of making the complex simple!
View Harbor Mechanics Trucks